Protein production in E. coli
With tailored services and expert guidance, our team will help you define the most relevant strategy for an efficient expression of your protein in the Escherichia coli expression system.
Unique tools for optimised E. coli protein expression
Drawing on our experience expressing a wide range of proteins (enzymes, antigens, cytokines fusion proteins, antibody fragments, etc…), our experts have developed advanced tools for enhanced expression of proteins using E. coli. We have developed our own gene optimisation programme that takes into account parameters that we consider critical for improved protein expression in E. coli and that are usually left aside by gene synthesis companies.
We have also developed our own IP-free vectors with various features designed to improve protein expression and stability.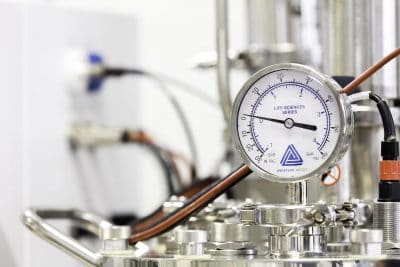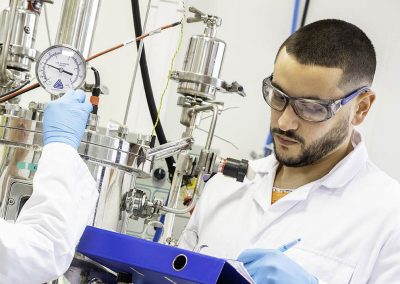 Unique tools for optimised E. coli protein expression
We have the expertise and capabilities to manage complete E. coli production projects from gene synthesis through to milligram to decagram-scale batch production .
Our custom services include:
GTP Bioways has expertise with other expression systems
We excel at protein production with all prominent industrial microbial, mammalian and insect cell expression systems such as P. pastoris, CHO, HEK and Sf9.

Yeast
Our team has a strong experience with various recognised P. pastoris expression systems.

Mammalian cells
We offer both transient and stable expression of proteins and antibodies in CHO and HEK cells.

Insect cells
We are experts in the production of target, reagent and vaccine proteins using insect cells.