CHO Cell line development
GTP Bioways offers SMART cell line development services to provide you with highly producing and stable mammalian cell lines ready for transfer to GMP manufacturing.
Efficient workflow for accelerated CHO cell line development
With a well-established workflow for the cloning, transfection and selection of the top clones, we are able to offer competitive timelines.
Our 2-step process includes a first selection of top parental clones followed by a limiting dilution with the help of a high-resolution imaging system.
In addition to providing an increased assurance of clonality, this process means we can, starting from the parental clones, offer an early preparation of non-GMP materials and accelerate process development for projects with strict time constraints.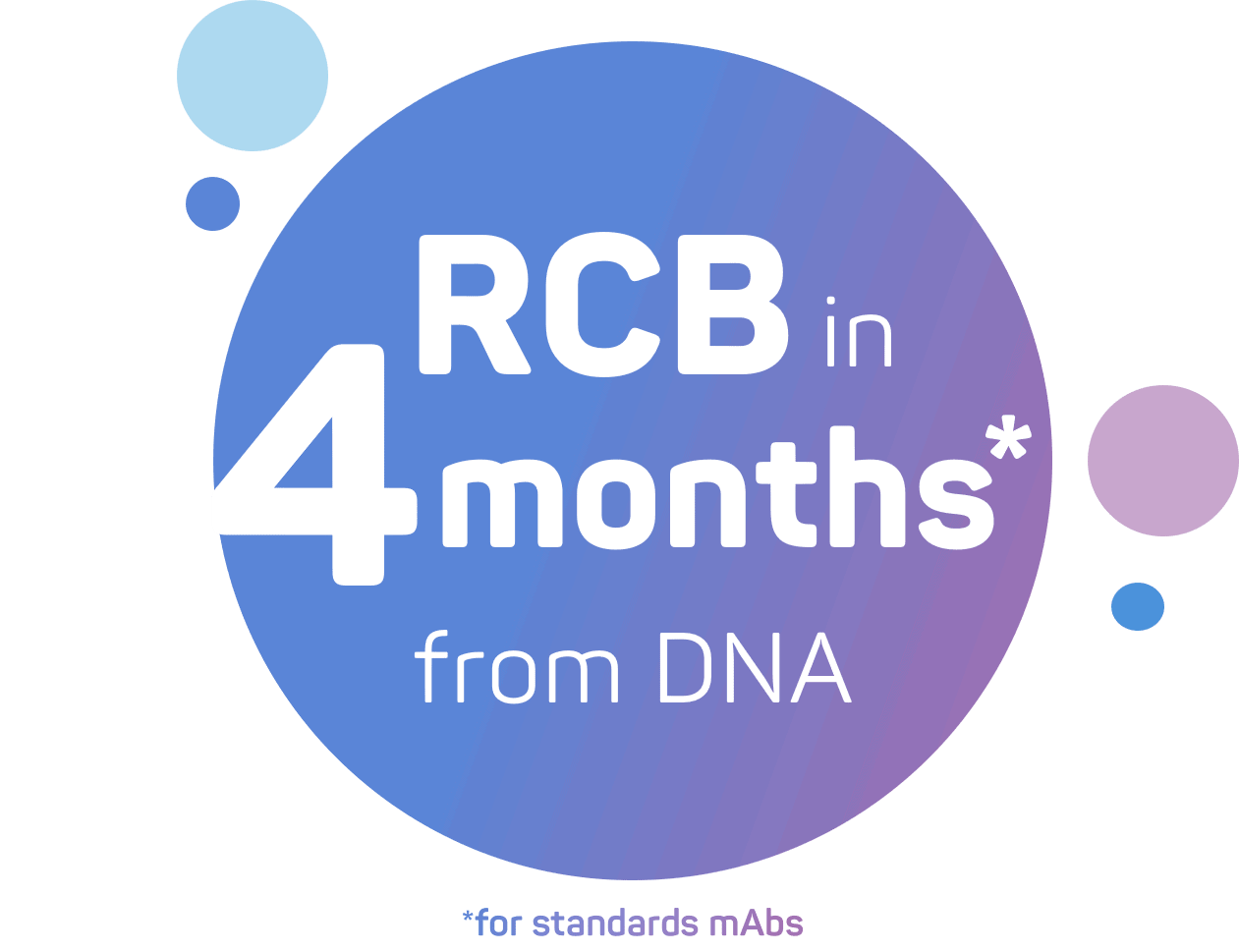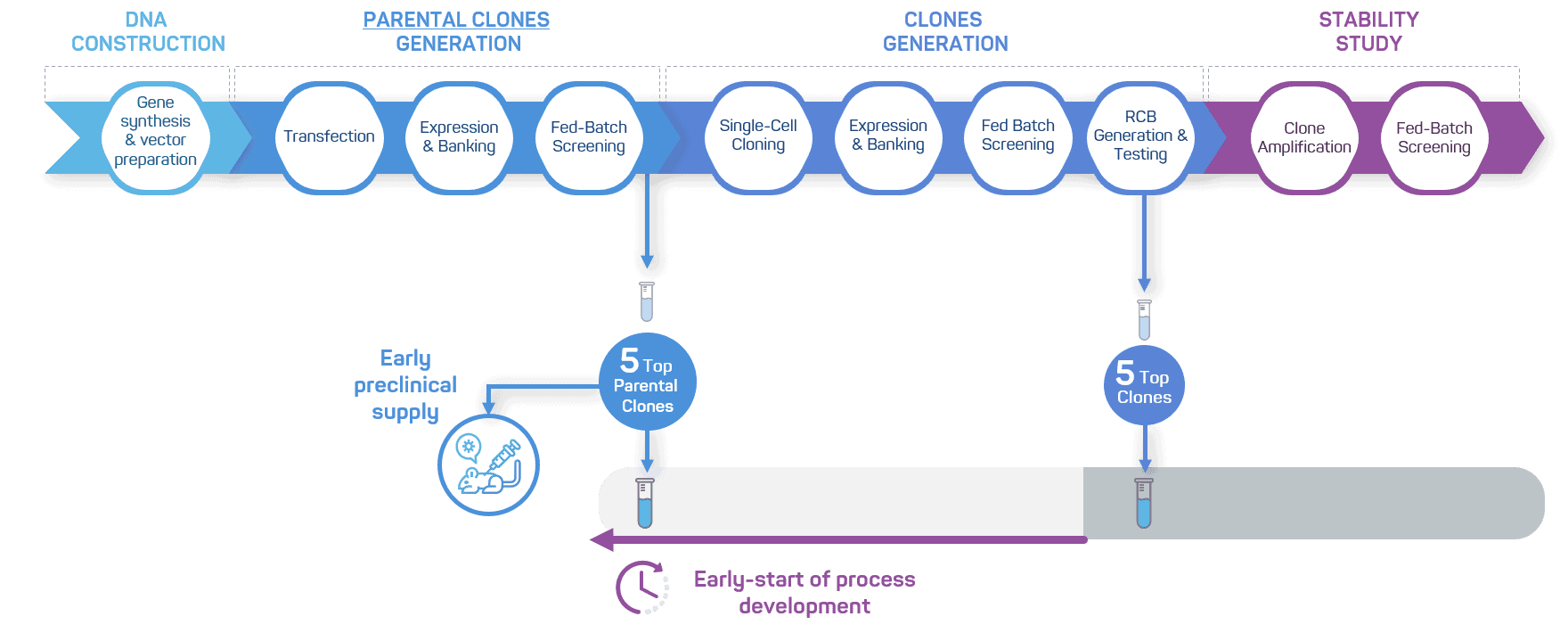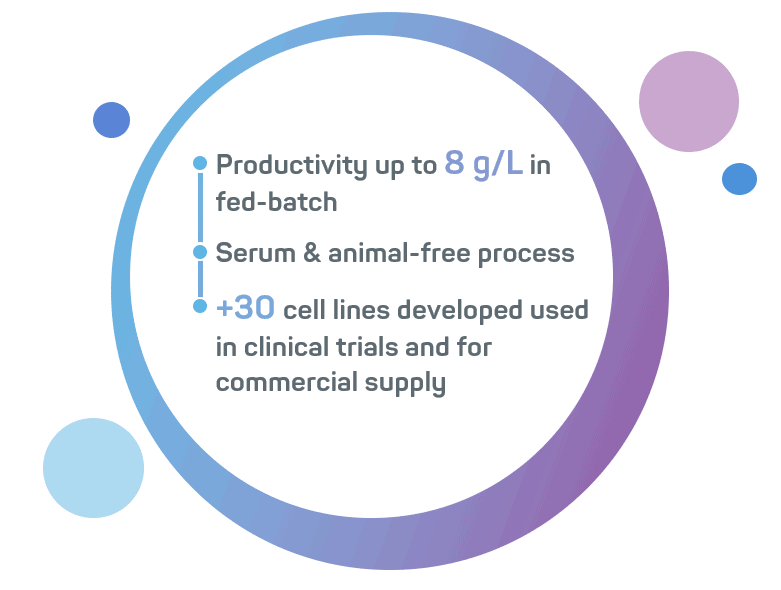 Efficient and recognised CHO platform
GTP Bioways' cell line development services rely on the CHOvolution™ technology, an established, robust and highly performant CHO platform.
The technology is based on a non-genetically modified CHO-K1 host cell line with a proprietary vector system which ensures the insertion of at least two copies of the expression cassette into the genome. Together with the use of a strong promoter, this guarantees a strong expression of the gene of interest.