Immunoassay and ELISA Development
GTP Bioways is the partner of choice for the development and manufacturing of specific immunoassays according to your specifications.
Our approach for custom immunoassays and ELISA
For the most accurate results, our experts bring together their know-how in immunoassay development and ELISA kit manufacturing to design a customised working plan to optimise your immunoassay or develop a specific ELISA kit.
Our seasoned team offers flexible services ranging from a feasibility study to a complete development with validation and delivery as a ready-to-use immunoassays kit. We can develop and manufacture a variety of immunoassays, including ELISA, SRID and Latex assays, based on your own specifications.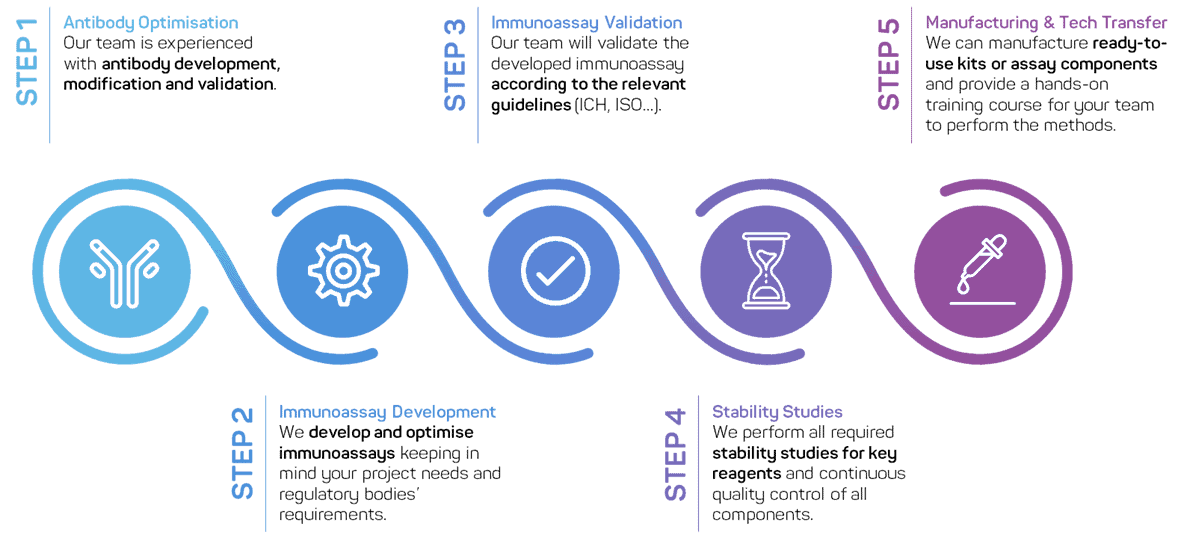 To secure the development of your biologics, our team is able to develop and manufacture custom immunoassays that are well-suited for the detection and quantification of process-related contaminants like HCP.
GTP Bioways provides a wide range of analytical services dedicated to your biotherapeutics
We have the expertise to support the development of your biotherapeutics with our cutting-edge analytical & formulation services.
Analytical services
We offer expert analytical services dedicated to process development and GMP manufacturing.
Host Cell Protein
We are experts in the detection and quantification of process-related contaminants including HCP.
Formulation
Our seasoned team offers dedicated formulation development suitable to your specific biomolecule.

Vincent Rivera, founder and director at GTP Immuno (part of GTP Bioways) is sharing his great experience regarding HCP (host cell proteins) and biocontaminants risk management.