How to manage HCP risk when developing a bioprocess ?
Watch our webinar about HCP risk management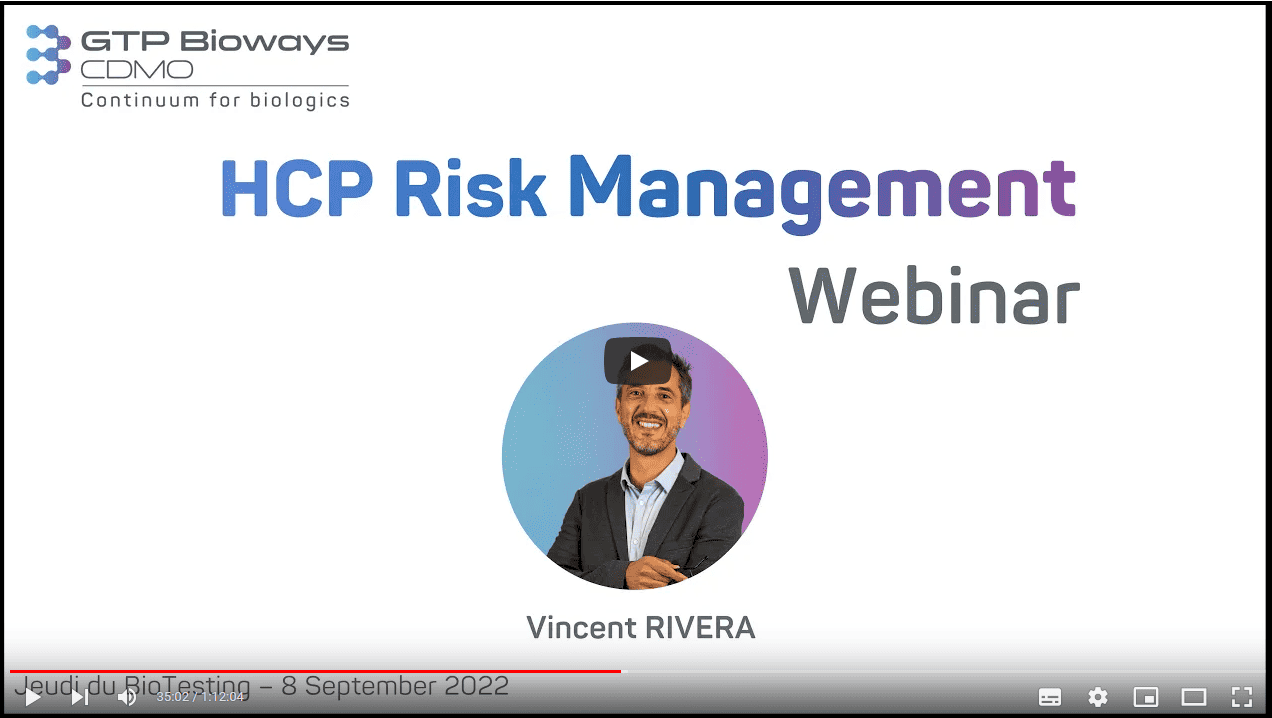 Vincent Rivera, founder and director at GTP Immuno (part of GTP Bioways) is sharing his great experience regarding HCP (host cell proteins) and biocontaminants risk management.
Host Cell Proteins are impurities expressed by cells used in the bioprocess. These proteins are naturally expressed proteins during bioproduction processes. However they require a special attention during downstream process development, also known as purifications phases since:
They are complex to eliminate in their entirety
They meet the definition of CQA (critical quality attribute) by the health authorities (FDA, EMA…)
They present risks for patient safety and bioproduct efficacy
In this webinar, you will learn about…
What are Host Cell Proteins and which expressions systems produce them during bioprocesses.
Two case-studies encountered by GTP Bioways' clients and how we solved the challenges.
Question from peers who share the same problematics as you and our expert's answers.
GTP Bioways has a trusted cross-expertise in process development and GMP manufacturing
Our CDMO is customer-centric and science-driven  supporting biopharma companies from R&D to market. Relying on of continuum of services, we help drug developers in bringing their innovative molecules to clinic with dedicated and comprehensive CDMO services.
👉 Expert and customisable process development services
👉 Flexible GMP manufacturing for biologics, bioconjugates and nanoformulated drugs
👉 In-house analytical method development and validation, including HCP
More than 1000 therapeutic candidates produced for 200 customers worldwide.
Download your tech transfer guide 👇