Mammalian GMP Manufacturing
With its cutting-edge mammalian GMP manufacturing facilities, GTP Bioways is the ideal partner for the manufacturing of your proteins and monoclonal antibodies for clinical studies and small-batch commercial supply.
Comprehensive CDMO services from discovery to clinic
GTP's activities cover the full development cycle of your biotherapeutics, from supporting early-stage discovery through small-scale protein production to cGMP manufacturing.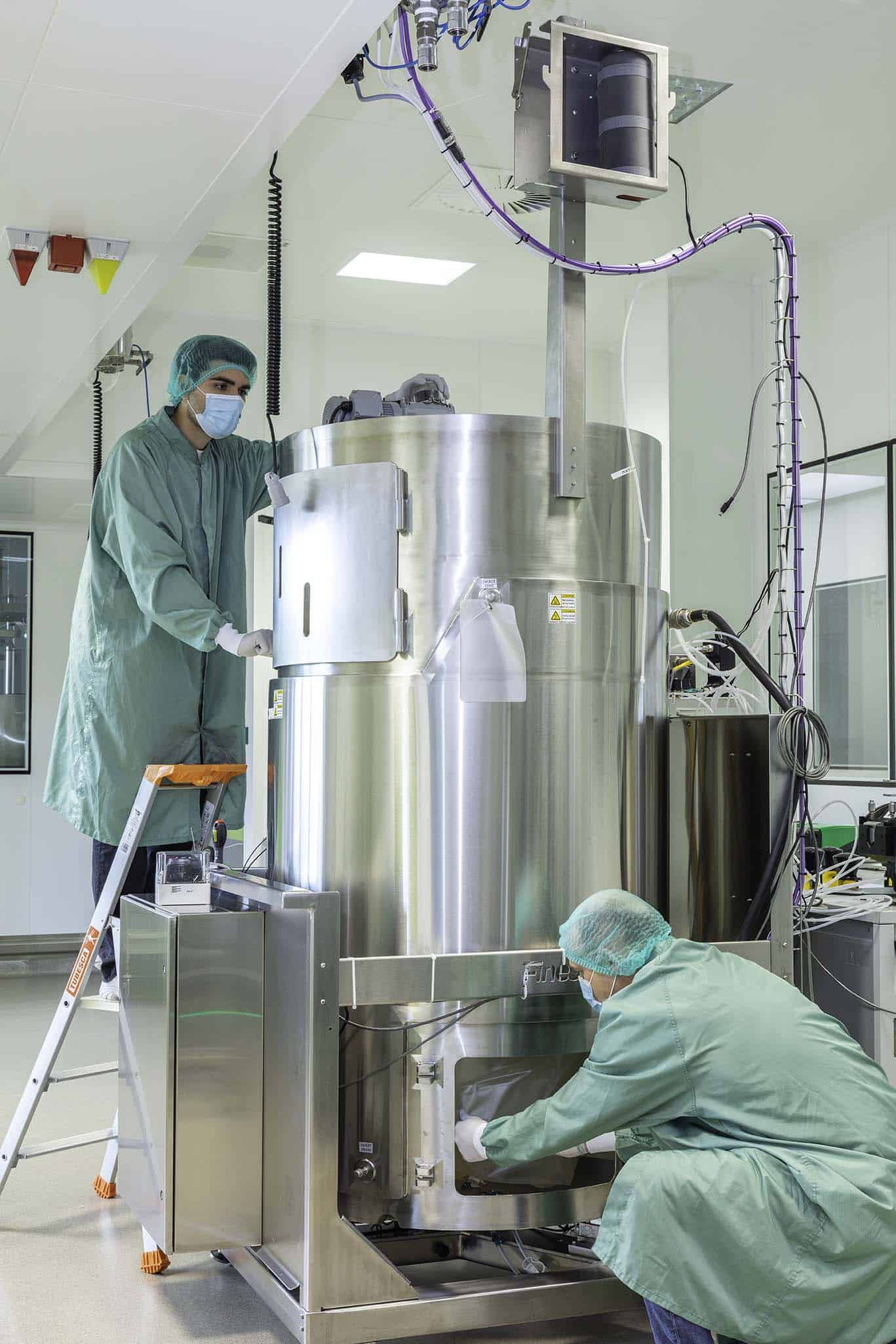 The innovative design of our state-of-the art facilities allows for capacity and technological flexibility, while ensuring compliance with the strict biopharmaceutical regulations required for cGMP operations.
Our production unit offers capacities ranging from 250L to 1000L, allowing for the production of up to kg batches.
The suites are equipped with single-use technologies to allow for the flexible production of your biologic with rapid turnaround times.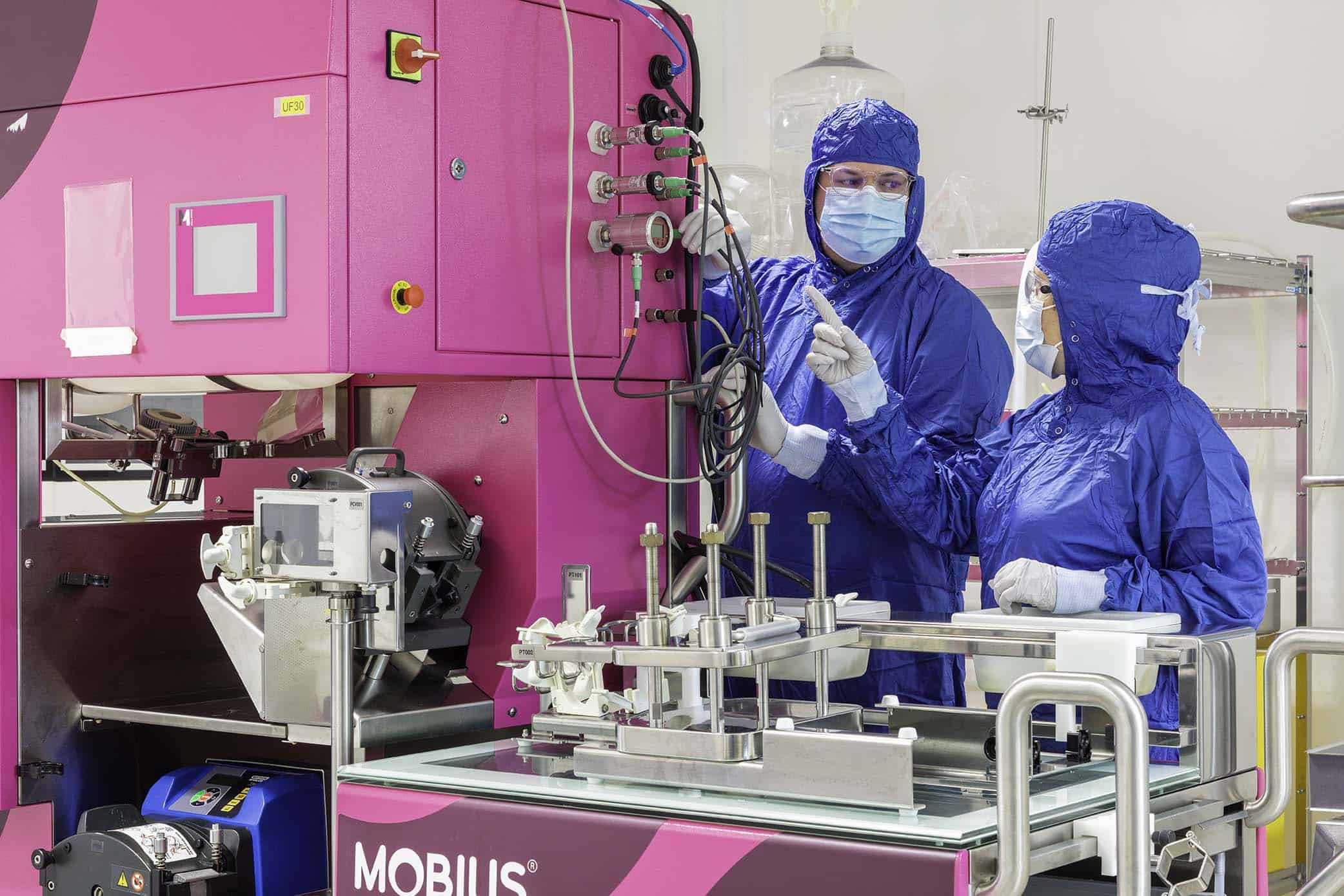 Quality assurance & regulatory support
With over 15 years' experience in mammalian GMP manufacturing of a range of biomolecules, the GTP Bioways team is uniquely placed to support your project.
Our QA team will work closely with our development and manufacturing teams to ensure the highest quality at every step.
Thanks to their longstanding experience of biotherapeutics development for pharmaceutical companies, our QA experts are familiar with IMPD/IND application filings and ready to assist you in the completion of these regulatory documents.