Microbial Process Development
With dozens of processes successfully transferred to GMP manufacturing, GTP Bioways has a recognised agility in developing efficient, robust and scalable microbial bioprocesses.
An expert team at your service
Our team combines a deep scientific knowledge of proteins with extensive experience in process development acquired through over 1,500 projects managed and more than 800 different proteins produced.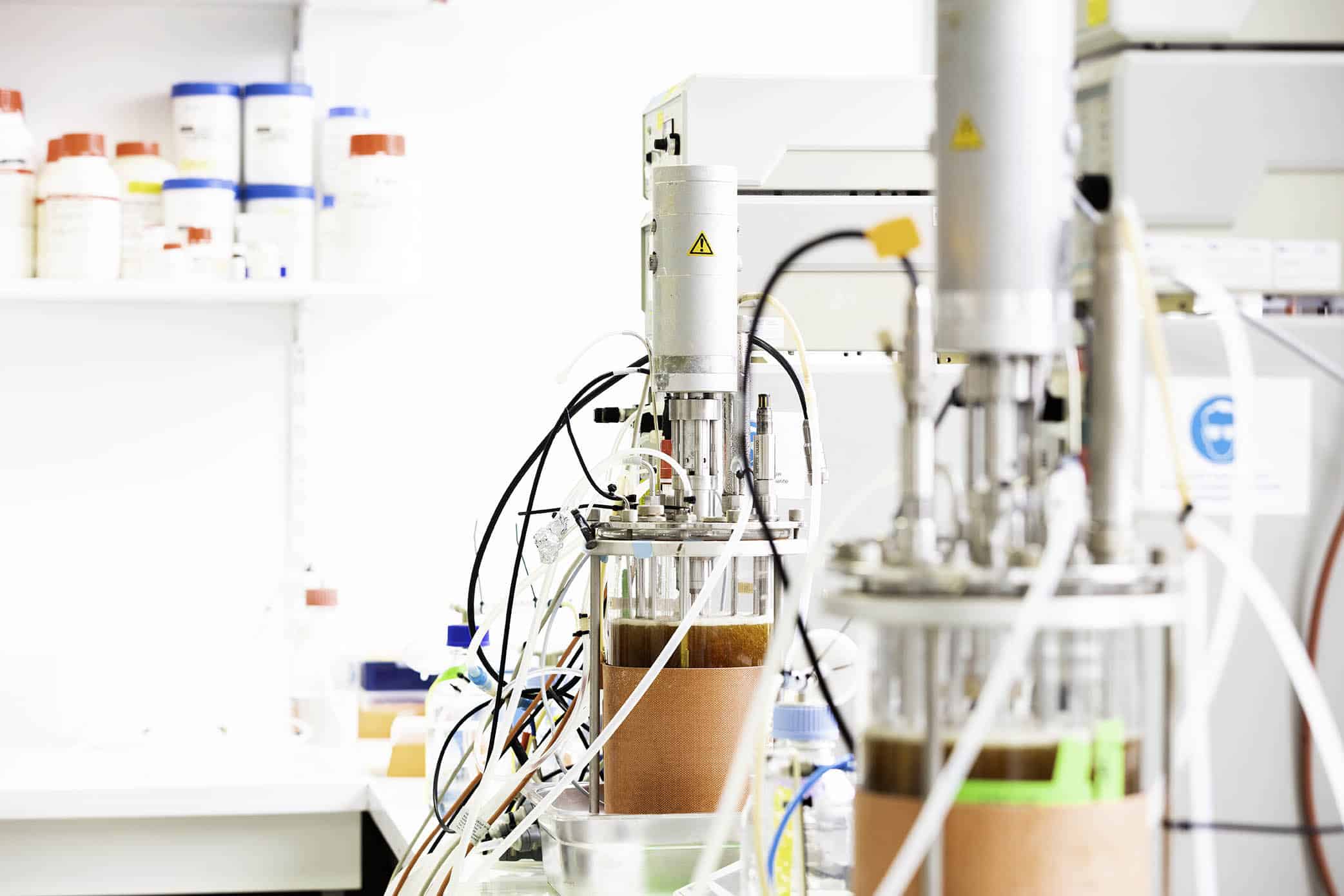 Custom microbial upstream process development
Our team has 20 years' experience developing upstream processes with the most prominent microbial strains (E. coli, P. pastoris). We have successfully developed processes for a variety of proteins such as enzymes, cytokines, antigens, DNA binding proteins and antibody fragments using all expression strategies: cytoplasmic, periplasmic, refolding of inclusions bodies or secretion into the media.
Whether your project requires full upstream process development from scratch or the optimisation of an existing process, we will design an adapted development approach to match your requirements. In each case, we will focus on developing a high-yielding, robust and scalable fermentation process.
Expert team in downstream process development
With experience gained on hundreds of proteins, our scientists have developed rarely matched purification skills enabling them to solve challenging purification issues to ensure the success of your programme.
Our team has a strong know-how in developing purification processes from the most prominent microbial hosts. Whether your protein is produced in the periplasm, cytoplasm or into inclusion bodies, we will develop an efficient, robust and scalable process, optimising each step from cell lysis and extraction to polishing and formulation.