What are the key success factor while operating a CDMO tech transfer for your innovative drug?
Get the reference guide for a smooth CDMO tech transfer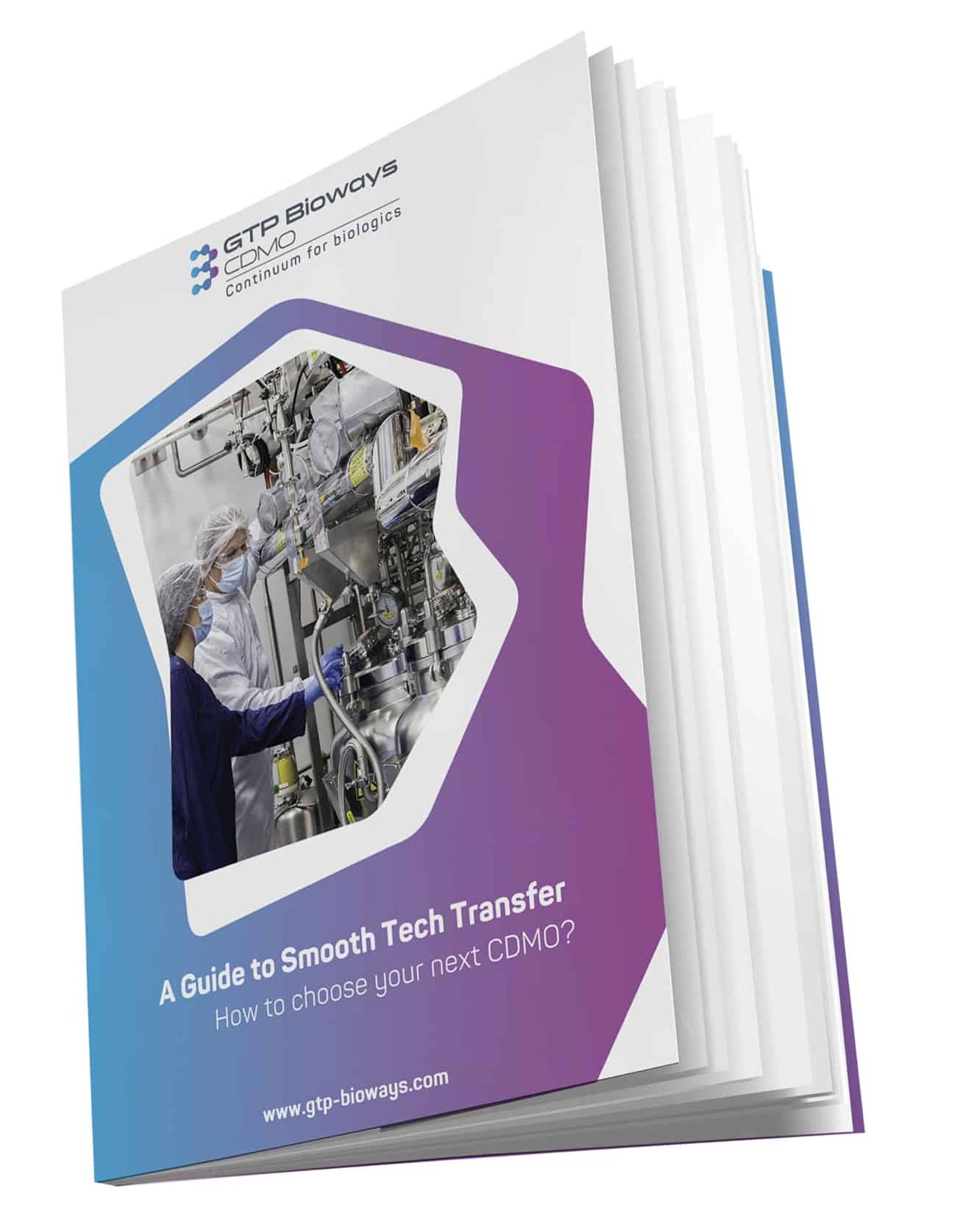 Whether it's for scaling-up, moving to another facility, or moving to another outsourcing partner, technical transfers are part of the normal course of drug development.
There are many obstacles to the smooth tech transfer, and some types of tech transfer are more complex than others.
In this whitepaper, GTP Bioways' teams share their experience gained through numerous tech transfers successfully performed, including:
Checklists to assess your next CDMO partner on multiple aspects
Our 6M method to consider all aspect of a tech transfer
Numerous examples encountered as receiving or sending CDMO
In this whitepaper, you will learn about…
The key parameters to be considered while choosing your next CDMO, as well as our tips to assess those parameters
The important questions to be asked to truly evaluate the expertise of your future outsourcing partner
The lesson learned from 20 years' experience and multiple technical transfers operated by GTP Bioways' teams
GTP Bioways has a trusted cross-expertise in process development and GMP manufacturing
Our CDMO is customer-centric and science-driven  supporting biopharma companies from R&D to market. Relying on of continuum of services, we help drug developers in bringing their innovative molecules to clinic with dedicated and comprehensive CDMO services.
👉 Expert and customisable process development services
👉 Flexible GMP manufacturing for biologics, bioconjugates and nanoformulated drugs
👉 In-house analytical method development and validation, including HCP
More than 1000 therapeutic candidates produced for 200 customers worldwide.
Download your tech transfer guide 👇