GTP Bioways provides Fill and Finish services for a wide range of active pharmaceutical ingredients including biologics, cytotoxic molecules and small molecules including nanomedicines, in a GMP-compliant environment.
We deliver drug product with full GMP-compliance
Our sterile fill finish facility was purpose-built to meet demand for small-scale, shorter sterile drug product development timelines, while consistently maintaining regulatory compliance for supply into Europe and the US.
We  perform sterile fill & finish activities for large and small molecule products under full global, GMP-compliance with finished dosage forms according to customer requirements and drug product specifications. We have authorizations for nearly all drug substances and are able to handle biotech products, nanocarriers, highly potent products and controlled substances.
Why you should work with GTP Bioways?
Choose our CDMO services to help you:
✔ Develop customized fill & finish approaches for specialized needs.
✔ Offer a unique aseptic filling line combining single-use isolator with automation (6-axis robot), which avoid cross contamination, limit human intervention and reduce downtime.
✔ Optimize the manufacturing process to your primary packaging (vials, syringes).
✔ Achieve easy scale up and optimal process transfer.
✔ Execute drug product manufacturing both through sterile filtration or full aseptic manufacturing for API which cannot be filtered.
✔ Perform testing services before and after fill & finish, including release testing & stability studies, and batch release by a Qualified Person.
10,000
Batches up to 10,000 units
20
more years' experience
100%
GMP success rate over the past 10 years
We offer a continuum of services dedicated to drug product manufacturing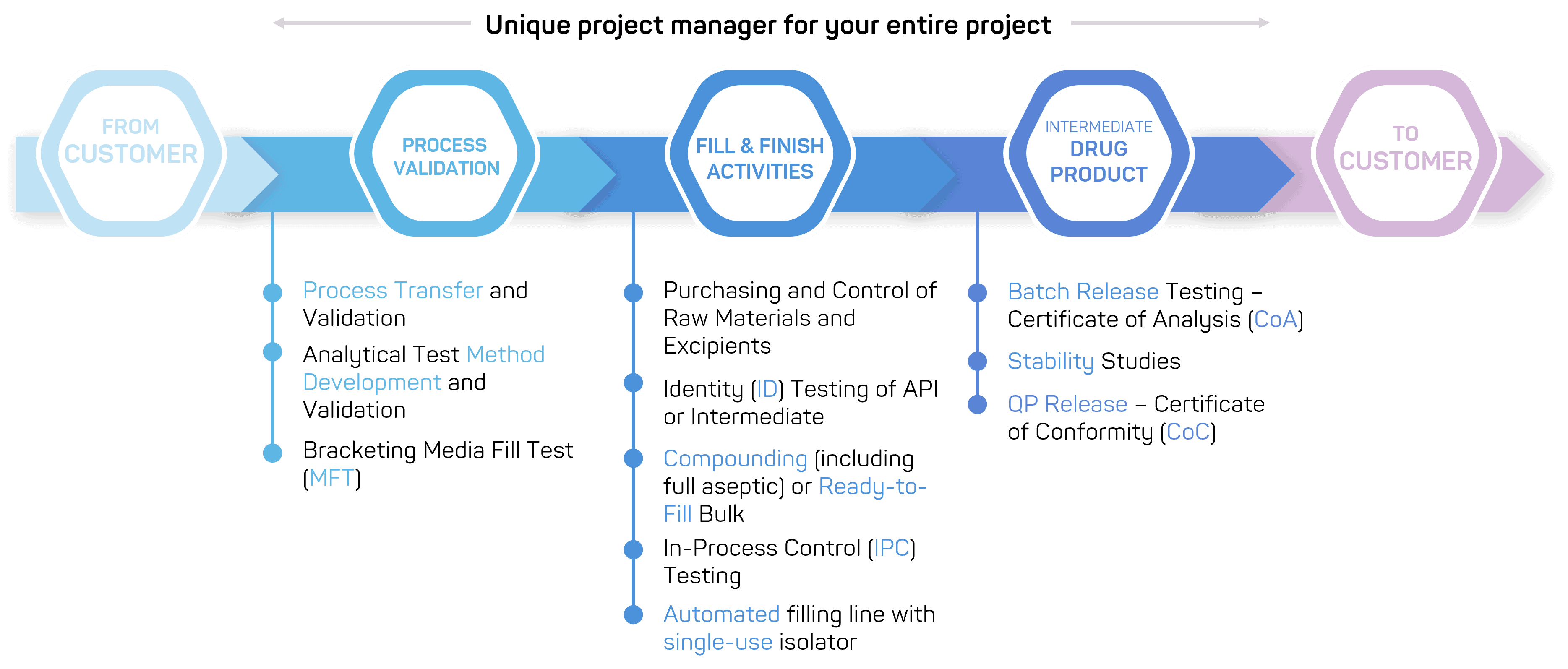 Resources for Biopharmaceutical Companies